"Cuddle time w/ Pain"




SOLD
(Please note "Ra" is 7.25 x 11)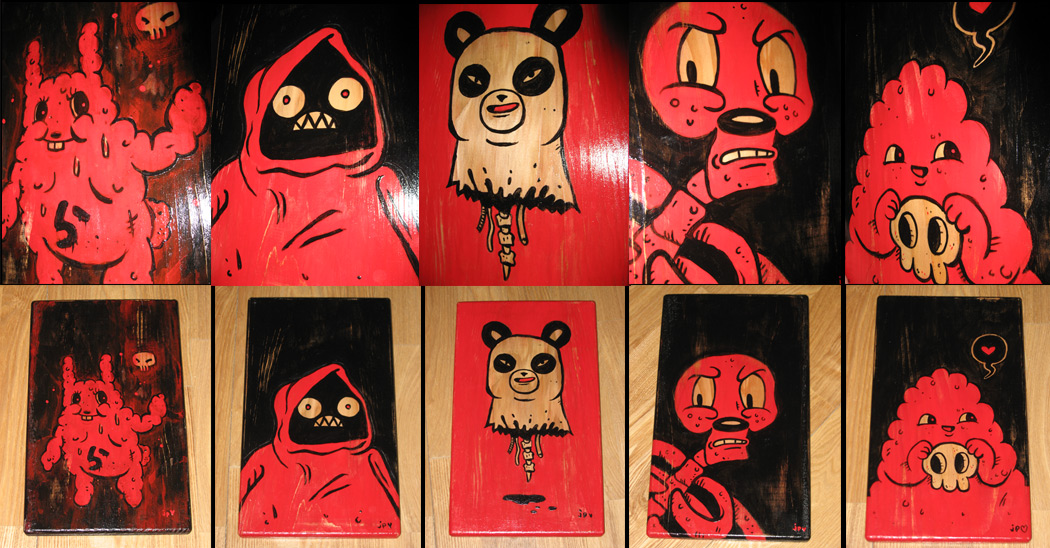 Black & Blood
Affordable artwork series by Jason Pultz

Paintings are red & black acrylic paint on high quality, hand routed fir wood planks and finished with a glossy protective coat. All paintings are 7.25 x 12 inches and just over a 3/4 of an inch thick. Ready to hang, all paintings come with a pre-drilled notch hole.

Click here for additional photos.

Paintings sell on a first come / first serve basis. I will update the site when a piece is sold. Act quickly if you want a specific piece.
Paintings are $100 U.S. + Shipping

Contact me with any questions or custom artwork inquiries.
To purchase: Choose your location button below. After the checkout enter the title of the painting you want in the
"message to seller field."

In case it's not available, you will be fully refunded. You may also list an alternative in your order.
---
Sign up here to be notified when I add new artwork.

*Please contact me directly about a purchase
if you don't see the add to cart buttons above.